Dr. Jerry Lindquist is a psychologist, neuropsychologist and occupational therapist. He has worked with children, parents and families for over 25 years, and strives to bring awareness to their daily lives so they can look forward to tomorrow.

EDUCATION
Dr. Lindquist attended the University of Southern California, where he received both his bachelor's degree in psychology in 1972 and his master's degree in occupational therapy in 1980. He went on to receive his Ph.D. in psychology from Alliant International University in San Diego in 1989. A 12 month postdoctoral internship in neuropsychology followed at the Center for Neurobehavioral Rehabilitation in San Luis Obispo, CA.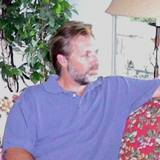 EXPERIENCE
He has been practicing occupational therapy since 1980, specializing in disorders of sensory processing. After receiving his license to practice psychology in California in 1990, Dr. Lindquist also began to specialize in the treatment of people on the autistic spectrum, especially those with Asperger's Disorder. Neuropsychological assessment and psychotherapy with special needs children and their families are additional areas of emphasis. Both neuropsychological and occupational therapy approaches involve the assessment and treatment of disordered brain-behavior relationships such as those seen in learning disabilities, autism, prenatal drug exposure, traumatic brain injuries and other neurological disorders. While occupational therapists focus on lower brain centers like those involved in mediating postural responses and more automatic sensory and motor functions, neuropsychologists devote attention to higher-level brain functions such as memory, cognition and attention. A strong neuropsychological evaluation can give a complete picture of a child's functioning, with an accurate profile of strengths and weaknesses.


FOCUS
Dr. Lindquist spends much of his time treating children for sensory processing disorders as an occupational therapist. Part of his time is devoted to evaluating a variety of disorders, which affect learning, behavior and emotional function, both as an occupational therapist and neuropsychologist. Another of his specialties involves psychotherapeutic interventions with a wide range of psychological, emotional or other adjustment difficulties experienced by children, adolescents, adults and families. Dr. Lindquist is also experienced in marital, family and individual psychotherapy, and specializes particularly in special needs children and their families. A primary focus is the assessment and treatment of adults and children with Asperger's Syndrome. His past research includes the relationship of activity and vestibular function in chronic schizophrenia; the integration of occupational therapy approaches as they relate to children; sensory processing and praxis disorders in communicatively handicapped children. He researches the treatment of military families, with a specific interest in the impact of frequent father absence on military families.

BECOME INFORMED
Dr. Jerry Lindquist is associated with the Speech and Language Development Center in Buena Park, California. He lives in Fullerton, California with his wife and 12 year-old son, while his 27 year-old daughter is a news reporter for NBC. Contact Dr. Jerry Lindquist today for more information.